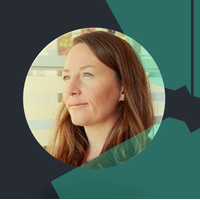 Elaine Deehan is Country Manager of Ireland for Starling International.
After a career in traditional institutions such as Citi and AIB, Elaine had the opportunity to dive into the startup and fintech world. In 2015, she joined CurrencyFair, the world's first online peer to peer, foreign exchange provider, before founding pocketwire, a mobile youth bank account.
In 2019, Elaine was delighted to accept the opportunity to lead Starling's ambitions to enter the Irish market offering its award-winning personal and current accounts to Irish consumers and small businesses.
Deehan is joining us on the 1st of October on our FinTech event "To scale or not to scale, that is the question". For more information, click here.
---